Lillian Sackett Attorney at Law
Attorney Practicing in St Cloud, Big Lake, and Cold Spring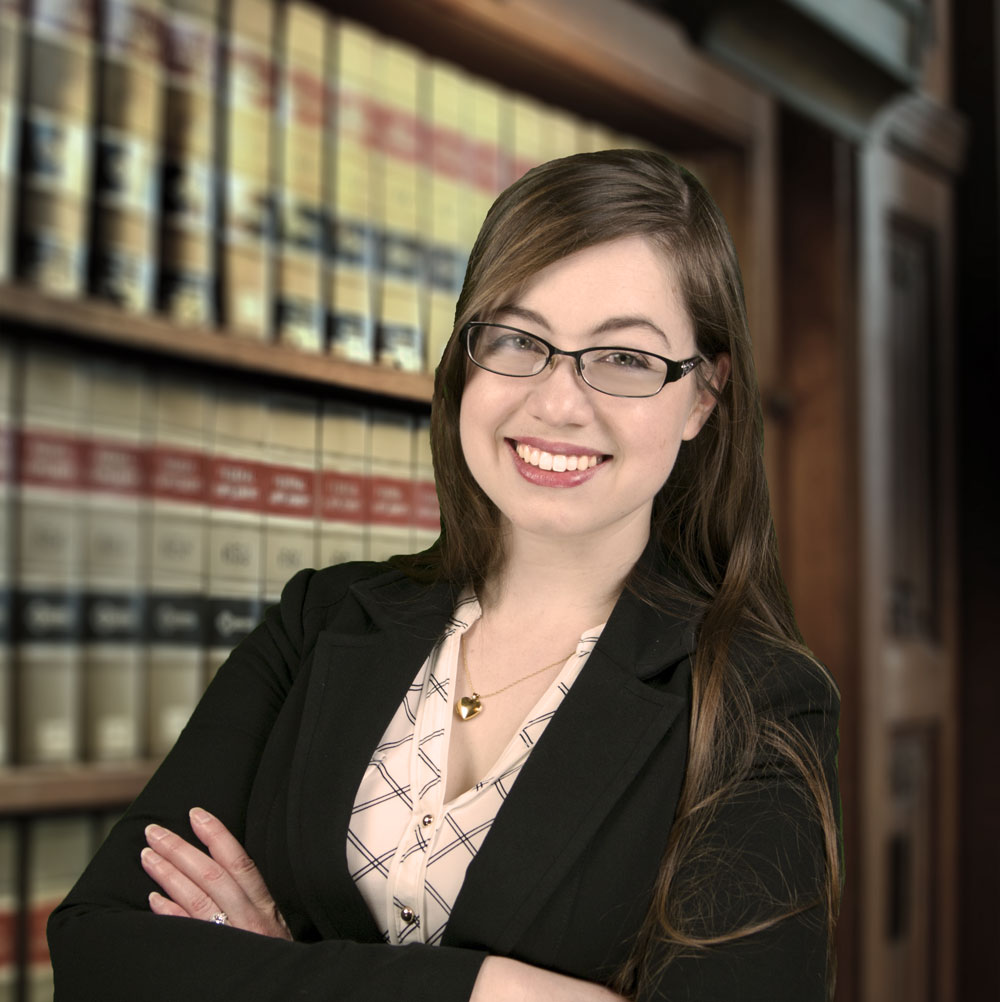 HOMETOWN: Lily grew up in California. She is often asked why she moved where it is so cold.
EXTRACURRICULAR ACTIVITIES: When not at work, Lily enjoys going on long walks with her husband, Grant. She loves to read and can often be found shopping in a bookstore for yet another novel or tucked away in the corner of a coffee shop reading. In addition, Lily loves to travel and try out new recipes in the kitchen.
Compassionate, Patient, Client-Focused
STRENGTHS:
Lily is excellent in explaining to the client how the court process works and what will likely happen at a hearing so that they are comfortable and understand what will happen.
AREAS OF FOCUS: Elder Law, Conservatorship. Guardianship, Family Law
Elder Law

30%

30%

Conservatorship

25%

25%

Guardianship

25%

25%

Family Law

20%

20%
About Attorney Lillian Sackett
Lily graduated from Hamline University School of Law in May 2015 and was sworn in on October 30, 2015, to practice law in Minnesota. She has experience in guardianship and conservatorship, general civil litigation, and civil commitments. In addition, Lily has experience in motion practice, litigation, and drafting legal documents and memoranda. Though she no longer practices in the following areas of law, she has a background in personal injury and insurance defense as well. Lily's firmly held belief is that a good attorney-client relationship is built on mutual respect; the client must be able to discuss all relevant facts without feeling judged by the attorney..
Hamline University School of Law
Saint Paul, Minnesota
J.D. 2015
University of Mary
Bismarck, North Dakota
Secretary/Treasurer of the Stearns Benton Bar Association
Attorney Lillian Sackett's Areas of Practice
Lily can help with any of the following:
Testate Estates
Intestate Estates
Special Needs Trusts
Supplemental Needs Trusts
Revocable Living Trusts
Irrevocable Trusts
Charitable Trusts
Living Trusts
Asset Protection
Medicaid Laws
Gifts to Minors
Probate Litigation
Power of Attorney
Will Contests
Family Business Succession Planning
St Cloud's Most Trusted Estate Planning & Elder Law Attorneys
To help avoid problems in the future, trust our law firm to administer your estate planning needs. We can ensure your wishes are carried out.