Criminal Defense Attorneys in St. Cloud, MN
St. Cloud's Toughest Defense Attorneys.
Fight for Your Rights and Freedom with the Help of Determined Lawyers
Our team of criminal defense lawyers is dedicated to providing aggressive representation for anyone who has been charged with a criminal offense in St. Could, Minnesota, and the surrounding areas. Contacting a defense attorney is one of the first steps you should take if you or a loved one has been arrested or charged with a crime.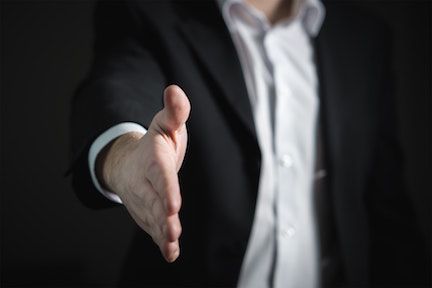 Whether you have been arrested or cited for a misdemeanor or a felony, it is crucial to get legal representation from a criminal defense lawyer who will work for you, educate you about the criminal defense process, and effectively represent you and your rights. No case is too big or small. Even the least serious criminal charge can significantly impact your future if not handled properly.
Don't take chances with your future. Our criminal defense attorneys are dedicated and hardworking and will be your best tool for navigating the legal system and getting the most favorable outcome possible.
Criminal Defense Areas of Practice
An arrest is not a conviction. Therefore, you have an absolute right to representation. The sooner you contact us, the sooner we can begin working on your case to ensure you are not a victim of the law.
Assault and Disorderly Conduct Offenses
Theft, Fraud, and White Collar Crimes
4 Things To Know About Jeddeloh Snyder Stommes Criminal Defense
Our criminal defense services include guiding you through the legal process, keeping you informed of legal developments, advising you of potential outcomes, and then moving forward according to what you, our client, decide is best for you. Whether it is an aggressive court representation for a felony trial or a routine preliminary hearing, our lawyers are committed to providing the criminal defense services that protect your freedom and rights.
An arrest is NOT a conviction. The prosecutor's office has to do a lot of work to build their case. We learn and review every piece of evidence that the prosecutor has and may use in court. We review and negotiate with the prosecutor to ensure you get a fair outcome while protecting your rights.
Jury Trials: We are a highly-skilled trial law firm. Our lawyers are persuasive and very well-informed about your rights within the legal system. Our knowledge of the law and your rights gives us the expertise to defend a client's innocence.
Non-Jury Trial Cases: Some cases will never see a jury trial. A pending criminal charge can sometimes be dismissed. When a charge is not dismissed, often times our lawyers work with the prosecutor to reduce the charges and sanctions as part of a negotiated plea.
Contact us today to schedule a free consultation at our St. Cloud, Minnesota office.
St. Cloud DUI & DWI Lawyers
We know the impact a DWI or DUI charge can have on your future. And we know Minnesota laws on DWIs can be confusing. Our experienced lawyers are dedicated to defending anyone charged with a DUI or DWI in St Cloud MN, and surrounding areas. You can trust our DWI/DUI lawyers to work with you every step of the way and get you the best outcome possible.
Request appointment with an attorney
Minnesota Criminal Law Articles
As of August 01, 2023, Minnesotan adults 21 and older can possess and travel in the state with 2 ounces of cannabis flower, 8 grams of concentrate and 800 milligrams worth of THC-containing edible products such as gummies. How many Cannabis plants or flowers are you...
read more
We Fight to Defend Your Rights
Don't take chances with your future. Our criminal defense attorneys are dedicated, hardworking and will be your best tool navigating through the legal system and getting the most favorable outcome possible